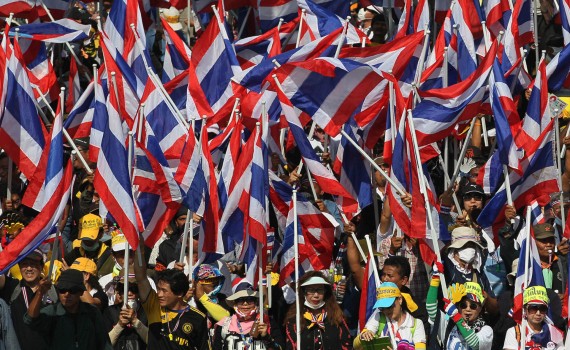 Political Unrest In Thailand Affects Real Estate Market
The recent tumultuous political situation in Thailand that culminated with a military intervention has laid waste to an otherwise growing real estate and property market and nowhere is it more visible than in the country's main development areas, Bangkok and Koh Samui.
According to market analysts the property market in the Thailand's capital city as well as the rest of the country has dropped, with the take-up of condominiums averaging at only 40 percent in the first quarter of 2014. The disappointing result has continued to affect the mood of potential buyers in the second quarter of the year with take-up dropping again.
The entire economy of the country is suffering as a whole due to plummeting consumer spending. The intervention of the military through roadblocks and curfews as well as the recent string of protests have directly impacted Thai nationals who are more cautious about when and where they spend their money. While there is no problem with liquidity yet, buyers are postponing their real-estate purchases for a time when a clear direction to the current political crisis is reached.
Real estate developers have tried to react to the drop in demand by postponing the launch of new projects until calm and a new government is established. An increase in marketing activities as well as more advantageous offers is also a direction developers will take to try to regain the trust of potential buyers. The fluctuating market is a golden opportunity for foreign investors as most of their finances are not affected by the crisis and can now secure deals at discount prices.
The bank system of Thailand has also increased security measures being more cautious about the mortgage loans they release until the country regains its stability. In fact a total of 25 to 30 percent of applicants for mortgage loans were turned down a move that may force developers to cut costs yet again.
The only segment of the market that has yet to be affected is oddly the luxury real estate sector, with most projects selling up to or over 90 percent of their completed properties. Analysts say that this is an exception, one that can soon be affected as well. They also specified that while the political and military crisis is the main reason behind the drop in the market, other factors that stump growth have been growing for a long time like accumulated debt, reduced cash flow or increased spending caution.